Whitepaper Summary
The world has fully-embraced cloud-based solutions. The "fear of the cloud" present just a few years ago is gone. In its place is data-hungry supply chain leaders who insist on 24/7 access to real-time information. The very nature and application of supply chain technologies is undergoing a new relationship to users and brings far-reaching implications to manufacturing companies and their supply chain partners. Cloud-based Supply Chain Execution (SCE) solutions are the modality sparking this new supply chain thinking. Web-based planning, collaboration, and execution tools are driving dramatic and rapid changes in archaic MRP and ERP forecast execution processes and systems, while simultaneously enabling pull-based processes across extended enterprise value chains.

In this whitepaper entitled "The Case for Cloud-based Supply Chain Management Today", find out how Cloud-Based supply chain management and execution solutions can add an entirely new set of capabilities to supply chain organizations that transform the way planners, buyers and suppliers collaborate, execute and measure supply chain processes.
About the Author
Thomas R. Cutler — President and CEO TR Cutler, Inc.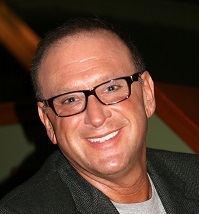 Thomas R. Cutler is the President & CEO of Fort Lauderdale, Florida-based,
TR Cutler, Inc.
Cutler is the founder of the Manufacturing Media Consortium including more than 5000 journalists, editors, and economists writing about trends in manufacturing, industry, material handling, and process improvement. Cutler is a member of the Society of Professional Journalists, Online News Association, American Society of Business Publication Editors, and Committee of Concerned Journalists, as well as author of more than 500 feature articles annually regarding the manufacturing sector.