Once a technology solution has been tested and vetted by a multi-national, multi-plant operation, it is rolled out enterprise-wide. There are many reasons why this approach, tiptoeing into solutions with obvious bottom-line improvements, takes time.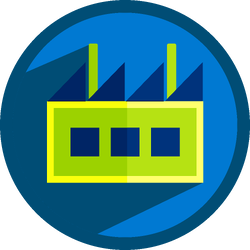 Lean manufacturing champions, who are often operations managers, or plant managers at a single location, have budget caps (a top line amount on which they are not allowed to spend without requiring further budgetary approval, authorization, and permission.)
This often results in a single location plant performing a "proof of concept" (POC) experiment to test the efficacy of a solution. Even in the world of low-cost, rapid implementation, SaaS (software as a service) cloud-based technologies, large multi-nationals often lack the agility to quickly extrapolate a good idea across the enterprise.
Multiple decision-makers, change resistance, alternative points of view, budget constraints, further complicate a global adoption of technologies. So tiptoeing into new technology solutions is how the POC starts.
Ultriva, the leader in collaborative supply chain solutions, is quickly becoming the enterprise-wide solution for many multi-national corporations. Actual consumption, rather than forecasts, drives the supply chain processes.
POC often works at a single plant, demonstrating the efficacy of the solution, showcasing sustainable benefits and gaining an internal champion for demonstrated use and benefits for the product. In manufacturing, keeping production lines optimally stocked with necessary parts and components, when they are needed and in the right quantity, is essential. As a product is consumed in the production process, an order for depleted inventory must be placed immediately through an electronic cloud-based Kanban system. Consumption-driven replenishment proves its applicability across tiers of distribution and supplier networks and has become the compelling alternative to more traditional Material Requirements Planning (MRP) or "push" style systems, which primarily rely on forecasts to determine what and how much to produce.
The POC proves that keeping expensive inventory is a waste of resources, including working capital, storage space, and the manpower needed for additional handling. More predictable replenishment results in the elimination of intermediate tiers and their buffer stock in both the customer and manufacturer supply chains. Once the limited test of the proof of concept is completed the Ultriva cloud-based platform leverages and seamlessly integrates with leading ERP and MRP systems, to deliver an end to end pull based replenishment model across the global enterprise.
Ultriva recognizes this "testing the waters" approach is needed as it is non-intrusive and non-disruptive and yet demonstrates a global demand driven manufacturing model by providing full visibility, scheduling, and sequencing of production of customer orders. POC encourages the companies to recognize that E2E (End to End) Pull allows large multi-national manufacturers to actively collaborate with customers for actual demand and synchronize with suppliers for replenishment. Once these tests are vetted, there is a rapid acceptance that this E2E Pull is a better solution to balancing supply with customer demand through procurement strategies, materials and inventory policies tied to actual demand signals.
Proof of Concept has been successful for Ultriva as the company's global footprint is increasing rapidly with implementations in wide variety of enterprises such as, CareFusion, Emerson, Ingersoll Rand, McKesson, Magellan, Regal Beloit, Thermo Fisher and more.