The medical technology industry employs over 500,000 workers according to the Medical Device Manufacturers Association (MDMA.) The industry supports approximately 1.4 million additional jobs, for 1.9 million high-paying positions, and generated $113 billion in payroll, with an average salary over $84,000. According to Ernst and Young, the average earning for public med-tech companies is 6%.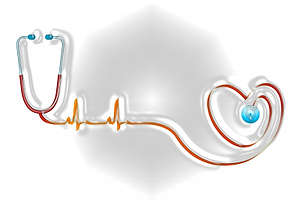 Clearly patients benefit with life expectancies having increased by 3.2 years (4%), and death rates dropped by 16%; the number of days in the hospital dropped by 56%, and the number of people over age 65 with disabilities dropped by 25%. The rate of spending on medical technologies has increased below the rate of inflation. In fact, spending on medical technologies increased at only a rate of 1%, below CPI and the Medical CPI reports the MDMA.
Keeping medical device manufacturing firms healthy is as vital as the patients served by the products manufactured. End to End Pull or Kanban is often the first order of best-practice business process improvement for this industry sector. Kanban is a type of scheduling system that can be used to help a manufacturer determine what to produce, when to produce it, and how much to produce for customers and supply chain partners. Medical device manufacturers operate in a highly regulated, margin-intensive business model. Most businesses in the sector have transitioned from a traditional paper-based manual kanban system to a cloud-based ekanban system as part of lean manufacturing initiatives ensuring high quality, defect free products ranging from low cost intravenous (IV) infusion, medication and supply dispensing to respiratory care, infection prevention, and surgical instruments.
As global major medical device manufacturers look for enterprise-wide methods to improve safety and lower the cost of operations, now more than ever, lean manufacturing principles and practices are being leveraged to produce high quality products on-demand with zero-defects at the lowest possible cost.
Medical device manufacturers are realizing specific benefits starting with improved responsiveness to customer demand by transitioning from push or forecast-based production to pull-based replenishment. Other direct operating and bottom-line impacts also include improved on-time-delivery (OTD) performance, elimination of stock-outs by transitioning from MIN|MAX|Reorder Point material replenishment methods to consumption-based material replenishment.
Because of strict regulatory compliance laws and oversight processes, there is an enhanced effort to achieve true collaboration between buyers and suppliers by providing a single version of the truth on all material replenishment transactions for medical device manufacturers. This cooperation results in increased productivity and process agility by transitioning from open-looped to closed-loop supply chain processes. The real cost-savings are realized via reductions in raw, WIP (work-in-progress) and FG (finished goods) inventories.
Often deployed in just 90 days, Ultriva's Collaborative Supply Portal (CSP) solution provides the medical device manufacturer and supply chain partners complete visibility into material demand and supply, while improving supply chain collaboration and execution.
Ultriva's CSP solution is used by medical device manufacturers to execute 85- 100% of the material spend with their supply chain partners. All supply transactions are conducted over the web and all processes are closed-loop. It provides real-time visibility to both buyers and suppliers on the status of all material transactions throughout the replenishment cycle.
Medical device manufacturers utilizing this CSP realize significant productivity improvements on all core buyer and inventory control business processes due to innovative application of workflow, business rules, alerting engine, and barcode functionality. In less than a year, medical device manufacturers achieve a strong ROI (return on investment) and many expand the deployment to include Ultriva's Lean factory Management (LFM) solution for internal pull from manufacturing lines to the material warehouse.
Medical technology innovators are committed to providing physicians the best tools to diagnose and treat patients. This commitment drives over 7,000 companies in the U.S. to create medical miracles everyday – leading to an 80% increase in patents for breakthrough medical technologies in the last decade. According to the Advanced Medical Technology Association their members are in a highly competitive business of creating constant progress through constant innovation. This competitive environment helps keep prices low and operating ingenuity critical. Ultriva is proud to be part of the solution to keep these medical device and technology companies as healthy as the patients who benefit from these remarkable innovations.